WINERY
Bodegas Sonsierra, founded in 1962, has always been a vanguard winery within the winemaking community of Rioja. Since its creation we have striven to push forward the boundaries, seeking innovation in our winemaking and implementing radical projects such as the one developed in partnership with the designer David Delfín, which has revolutionised the industry.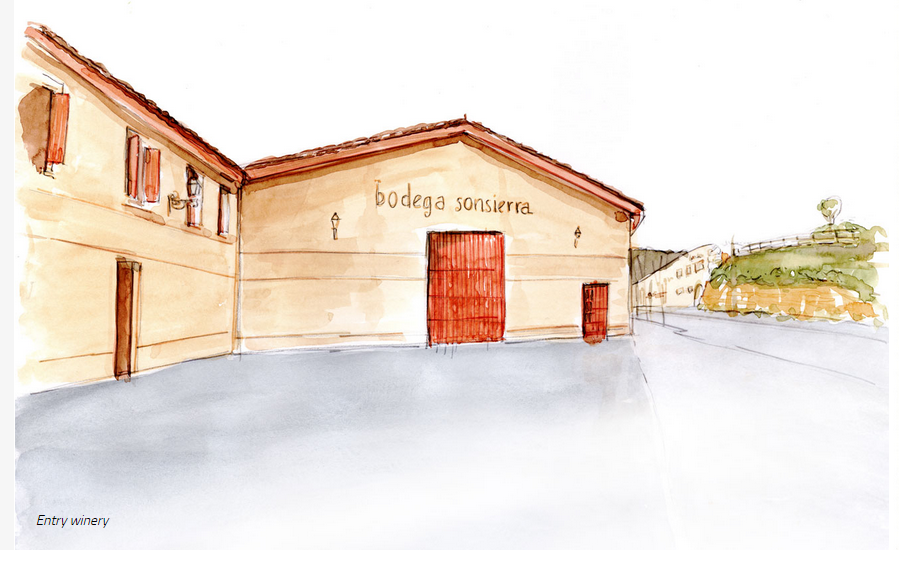 We were the first cooperative in Rioja to sell bottled wine and to advertise the quality and uniqueness of the exceptional vineyards in the Rioja Alta region, and to indicate this special origin on our labels.
The journey that began in the vineyards is continued in the winery, where wines are made with the same painstaking attention to detail and combining traditional techniques with the latest technological advances to ensure optimum quality control throughout the winemaking process.
In Sonsierra we have a total of 570 hectares of our own vineyards, where we grow vines with average ages ranging from 20 to 130 years old. Some of them have belonged to the members of our winery for generations. Our vineyards have deep, clay-limestone soil in which we only grow Tempranillo and Macabeo grapes; these native varieties have proved themselves to be the best-adapted to our soil, and over time have flourished to produce wines that are renowned throughout the world.
Soils with little organic material help limit production levels, thereby increasing the quality of the grape clusters.
A balanced structure (sand, silt and clay) that is rich in limestone provides the perfect medium for the Tempranillo variety.
The result is a good balance of acidity and an ideal concentration of aromas and flavours, producing wines that are perfect for ageing.
The history of the county stretches back for many centuries, and represents one of the richest parts of Rioja's historical heritage. Vines have been domesticated and wines have been produced in the Rioja region for more than 2,000 years, and throughout this time the area has been a model of innovation and adaptation to meet the demands of new consumer habits and market evolution.
TRACES OF THE HISTORY OF WINE
The fields are dotted with prehistoric remains, many of which have a connection to vine-growing, such as the dolmen of La Cascaja, the necropolis, the hermitages, rustic dwellings, wine presses and cellars dating back to the Roman era.
Likewise, medieval remains such as chapels, churches, mansions and castles reveal the identity of the region's towns and streets. The castle of San Vicente de la Sonsierra, in the old Kingdom of Navarra, was built around 1170 and is the largest fortress in the vicinity of the River Ebro. It originally formed part of the Laguardia and Labastida defensive line.